Meet
Alfred A. Mansour III, M.D.
Hip Preservation and Youth Sports Medicine Surgeon
Associate Professor, UTHealth, Department of Orthopaedic Surgery.
Director, UT Ortho Comprehensive Hip Preservation Program
Top Doctors In Texas Rising Stars Recognition As Published In: Texas Monthly, July 2019.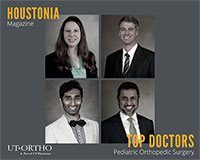 assistant team physician
Consultant - Hip Conditions


Dr. Mansour III Specializes in
Hip Preservation
Hip preservation is a surgery that overcomes the limitations of joint replacement. Some of the conditions indicated for hip preservation surgery include FAI, hip dislocation, hip dysplasia, labral tear, and avascular necrosis.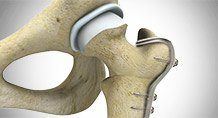 Sports Medicine
Sports medicine is the discipline that deals with the diagnosis, treatment and prevention of sports injuries. Most sports activities and exercise can lead to injuries due to overuse, accidents, or trauma.
UT Ortho Comprehensive Hip Preservation Program
Multidisciplinary Approach for Hip Preservation
Hip preservation, (ie. maintaining the function of the natural hip) has become a rapidly expanding field in orthopaedic surgery over the past twenty years. The evolution of hip arthroscopy has allowed more advanced procedures to be performed in a minimally invasive fashion.
Read More About Hip Preservation Services
Hip Preservation Program Intro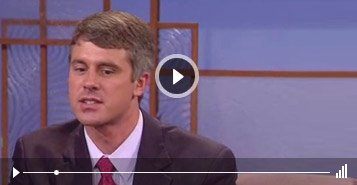 Our Patient Videos
Watch Videos
In The Media

Dr. Alfred Mansour - Little League Softball Injuries (Elbow/Shoulder)

Presentations

Treatment of Sports Related Hip Injuries in Young Adults - Alfred Mansour, M.D.

Patient Education Videos

Hip Preservation and Sports Medicine Watch More Videos

"My daughter had surgery while in school in Alabama. I was so happy that he could get us in asap as I wanted her to continue her physical thereapy. When I found him and finally got my daughter in, he was really nice, thorough, and made all of us (my daughter, hubby and I) comfortable with his thoughts, concerns of post surgery of other doctor in Alabama, physical therapy, etc. He also made us feel comfortable with his future recommendations. His office staff was also thorough and welcoming"

"Dr Mansour made me feel extremely comfortable during my consult. Took the time to explain everything, answered every question I had and most importantly just was very intelligent and genuine. There is no doubt in mind, after multiple consults, that Dr Mansour is the surgeon of choice for my PAO!"