In Media
'I wouldn't trade it for the world': Rodeo barrel racer relieves pain without hip replacement
Ciara Behrens said she competes in barrel racing almost every weekend. She's been riding horses since she was a toddler, and as much as she loves it, she thinks that might be how her hip pain started.
She found Dr. Alfred Mansour, UT Health orthopedic surgeon affiliated with Memorial Hermann, which was more than an hour from her home near Brenham. She wanted to see him because she felt he was one of the only surgeons preserving the hip for younger patients.
---
Top Doctor 2021
Dr. Alfred Mansour has been awarded as "Top Doctor 2021" by TX Top Docs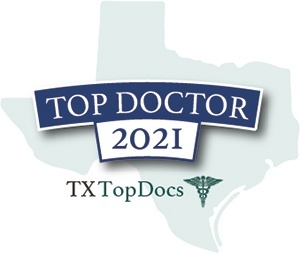 ---
2021, "Texas Super Doctors® 2021"
Dr. Alfred Mansour has been selected to the 2021 Texas Super Doctors®

---
2021 Dean's Teaching Excellence Awards
Congratulations to the 2021 winners of the Dean's Teaching Excellence Awards. May is designated as teaching excellence month for McGovern Medical School.
---
About Memorial Hermann Orthopedic & Spine Hospital
Dear esteemed Colleagues,

Having a trusted medical facility where you can confidently refer your patients for safe, high-quality orthopedic and spine care has never been more important.
Were you aware that Memorial Hermann Orthopedic & Spine Hospital in Houston has become the premier destination for orthopedic and spine care in our region? In collaboration with the Department of Orthopedic Surgery at McGovern Medical School at The University of Texas Health Science Center at Houston (UTHealth) as well as independent orthopedic surgeons, Memorial Hermann Orthopedic & Spine Hospital holds high rankings against Vizient benchmarking and has earned distinguished metrics in length of stay and patient satisfaction scores.
We are reaching out to share a new report about Memorial Hermann Orthopedic & Spine Hospital. This report demonstrates how our hospital is dedicated to providing the best orthopedic care by showcasing our scope of services and physician team, providing patient stories and exhibiting vital research that is being conducted within our facility.
We wish you good health and look forward to having the opportunity to care for your patients.
If you would like to contact Memorial Hermann Orthopedic & Spine Hospital directly, please contact the Vice President of Operations, Tambrea Warren at Tambrea.Warren@memorialhermann.org.
Read more about Memorial Hermann Orthopedic & Spine Hospital in our Annual Report here.
Sincerely,
The Memorial Hermann Orthopedic & Spine Hospital Team
---
Technique for Intraoperative Neuromonitoring During Periacetabular Osteotomy After Concomitant Hip Arthroscopy
Anthony Soto, B.S., Layla A. Haidar, B.S.A., Scott Crosby, C.N.I.M., Erin Orozco, B.S., Alfred Mansour III, M.D.
Intraoperative neurologic injury during periacetabular osteotomy (PAO) for the treatment of symptomatic acetabular dysplasia is a major complication that can lead to permanent disability and limit the benefit of correcting the acetabular dysplasia. Current literature reflects the evolution of hip-preservation surgery for symptomatic acetabular dysplasia to include hip arthroscopy to address the intra-articular abnormalities, including labral tears, chondral lesions, and femoral cam morphology. A growing number of young hip surgeons and surgeon teams are subscribing to this approach and now performing concomitant hip arthroscopy and PAO.
---
Houston Sports Medicine Program with Alfred A. Mansour III, M.D.
---
Game Ready Series: Athletic Hip Inuries
---
Houston pediatric orthopedic surgeon shares tips to keep your family safe all summer long
The summer season is upon us, which means it's time for the kids to swim, play and get outside. Children's Memorial Hermann Hospital Orthopedic Surgeon Dr. Alfred Mansour explains how you can prepare your family for some safe summer fun.
---
Best of POSNA 2020 - QSVI
Moderators Julie Samora and Alfred Mansour of Nationwide Children's and UT Health in Houston, respectively, lead the POSNA 2020 Annual Meeting's Session on the Quality, Safety, and Value Initiative. They are joined by authors Kishore Mulpuri of BC Children's Hospital, Cordelia Carter of NYU, Ishaan Swarup of UCSF, and Jim Sanders of UNC. Your host is Carter Clement from Children's Hospital of New Orleans. Music by A. A. Aalto.
---
12-year-olds Nahomy and Damian Labrado are ready for Houston Marathon as youngest registrants
It's been a race since birth. Well, Damian Labrado's birth.
Now, at 12, the Labrados are the youngest registrants for the 2020 Chevron Houston Marathon on Sunday. It's a family affair. Their uncle Leith Labrado is running, and so is their mother, Melissa Dozal, 30 who hopes to qualify for the Boston Marathon with a time faster than 3 hours and 30 minutes.
---
Looking at the Big Picture: Hip Preservation Restores an Active Life for Working Wife and Mom
Brittany Cariker didn't know how to react when her doctor recommended she travel to Houston to take care of the pain in her hip.
Cariker's orthopedic specialist in Mississippi referred her to Alfred Mansour, MD, a hip preservation and sports medicine specialist who the referring physician first met while the two were working at the NFL Scouting Combine.
---
Aggies Caring for Aggies
---
Rockets and Children's Memorial Hermann - Toyota Center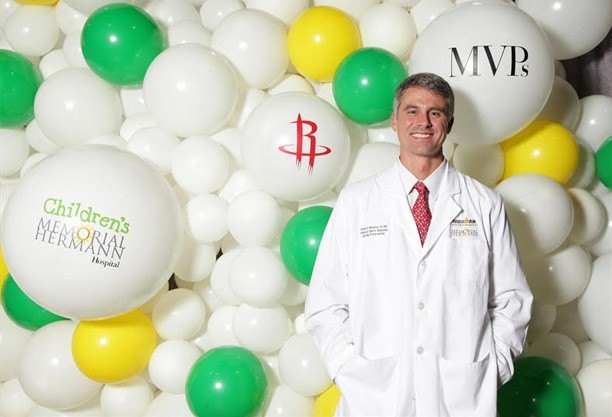 ---
How to Protect Your Child From Sports Injuries This School Year
---
FOX 26 News - Alfred A. Mansour III, MD
---
Treatment of Sports Related Hip Injuries in Young Adults -- Alfred Mansour, MD
---
Dr. Alfred Mansour - Little League Softball Injuries (Elbow/Shoulder)