In Media
12-year-olds Nahomy and Damian Labrado are ready for Houston Marathon as youngest registrants
It's been a race since birth. Well, Damian Labrado's birth.
Now, at 12, the Labrados are the youngest registrants for the 2020 Chevron Houston Marathon on Sunday. It's a family affair. Their uncle Leith Labrado is running, and so is their mother, Melissa Dozal, 30 who hopes to qualify for the Boston Marathon with a time faster than 3 hours and 30 minutes.
---
Looking at the Big Picture: Hip Preservation Restores an Active Life for Working Wife and Mom
Brittany Cariker didn't know how to react when her doctor recommended she travel to Houston to take care of the pain in her hip.
Cariker's orthopedic specialist in Mississippi referred her to Alfred Mansour, MD, a hip preservation and sports medicine specialist who the referring physician first met while the two were working at the NFL Scouting Combine.
---
Aggies Caring for Aggies
---
Rockets and Children's Memorial Hermann - Toyota Center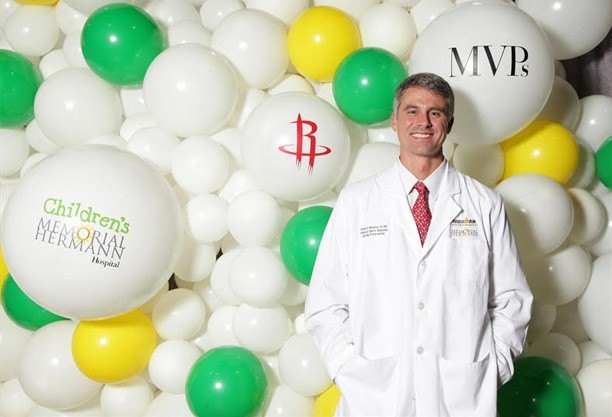 ---
How to Protect Your Child From Sports Injuries This School Year
---
FOX 26 News - Alfred A. Mansour III, MD
---
Treatment of Sports Related Hip Injuries in Young Adults -- Alfred Mansour, MD
---
Dr. Alfred Mansour - Little League Softball Injuries (Elbow/Shoulder)