Brian Duncan, PT, DPT
Physical Therapist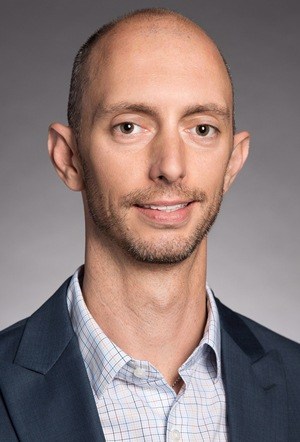 Brian holds his clinical doctorate in physical therapy, is board-certified in both orthopeadic & sports physical therapy, and is a Fellow in the American Academy of Orthopaedic and Manual Physical Therapists. He serves as the Director of Memorial Hermann's IRONMAN Performance Lab at Shepherd Square. He enjoys a diverse clinical practice focused helping individuals return to sport or an active lifestyle, including those suffering from hip pain or recovering from a hip preservation procedure. Additionally, he spends time each week in the training room at the University of Houston assisting with the care of their athletes and is leading the development of a Division 1 Fellowship designed to further develop residency-trained PTs interested in a career in college or professional sports.
Professionally, he has served as an adjunct professor in graduate programs at both Texas Woman's University and the University of Houston. He has served in leadership roles on the local level in several different capacities and is currently Vice Chair of the Specialization Special Interest Group for the American Academy of Sports Physical Therapists. He has received several professional honors including the Southeastern District of the TPTA Excellence in Clinical Practice Award, Dorn Long Outstanding Clinical Instructor Award, APTA Emerging Leader Award, and the APTA Signe Brunnström Award for Excellence in Clinical Teaching. His passion is sports medicine across the lifespan and hip preservation, in particular, alongside mentorship, leadership, and clinical excellence through residency and fellowship education.
Brian can be found at the Memorial Hermann IRONMAN Performance Lab at Shepherd Square (2085 Westheimer Road, Houston, TX 77098).