Emily Gardner, PT, DPT, SCS
Board Certified in Sports Physical Therapy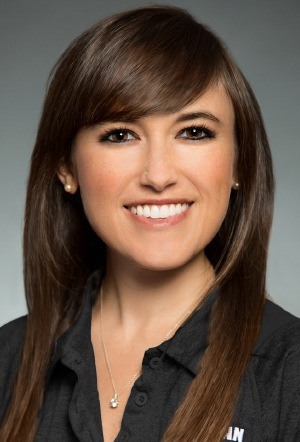 Emily is a board-certified sports physical therapist with Memorial Hermann IRONMAN Sports Medicine Institute in Houston, Texas. She received her undergraduate degree from Wake Forest University in 2008 and then obtained her doctorate of physical therapy from UT Southwestern in Dallas in 2011. She began her practice in pediatric sports medicine at Cook Children's Hospital in Fort Worth, Texas where she specialized in lower-extremity pathologies and over-use injuries associated with the running and soccer athlete. She joined the Memorial Hermann team in December 2014 and has since honed her clinical interests and expertise to focus on post-operative care of the hip and knee, return-to-sport progressions, and care for the skeletally immature athlete.
Aside from her clinic responsibilities, Emily serves as the center coordinator of clinical education (CCCE), faculty member of the sports physical therapy residency program, and on-site expert on pediatric-specific diagnoses. She is certified in dry needling by Spinal Manipulation Institute, she has contributed to articles in peer-reviewed journals, and she is proficient in Spanish.
When not in clinic, Emily can be found providing sideline coverage for a local soccer club, attending Rice Athletic events where her husband works, or spending time with her son Hank.