Lequita Williams Golden, PT, DPT, SCS, M.Ed, MBA
Doctor of Physical Therapy
Sports Medicine Physical Therapist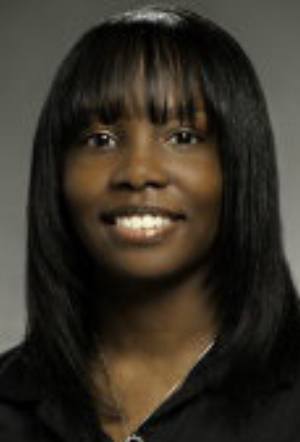 Lequita Williams-Golden is a board certified, sports trained, Physical Therapist currently practicing at Memorial Hermann Ironman Sports Medicine Institute Memorial City in Houston, TX.
Lequita studied at West Virginia University, where she earned her Bachelors Degree in Exercises Physiology. She also completed an internship in Strength and Conditioning, assisting in creating and implementing sports specific conditioning in-season, off –season and post season for football, basketball, women's soccer, volleyball and baseball teams. Furthermore, as a NCAA competitive gymnast for the university, a formally trained dancer and being highly educated on the mechanics of cheerleading she developed a niche for treating gymnasts, dancers and cheerleaders.
She earned her Doctorate in Physical Therapy from Temple University in Philadelphia, Pennsylvania. She later furthered her education by obtaining a Masters Degree in Educational Psychology with an emphasis on psychological readiness to return to sport after injury.
Lequita's unique knowledge and understanding of the extreme biomechanics of gymnastics, dance, and cheer brings an invaluable perspective to the Hip Preservation Program. In conjunction with her sports background and training, she has specific experience with wound care and pediatric populations. She continues to remain active as part of the academic community, lecturing on pediatric diagnosis as well as frequent injuries and return to sport progression for dance, gymnastics and cheer athletes.
Her personal interests and hobbies include traveling to sporting events, crocheting, party planning and spending quality with her husband, son and daughter.