Chris Juneau, PT, DPT, SCS, CSCS, USAW, FDN
Sports Residency Site Coordinator
Adjunct Faculty- Kinetacore Dry Needling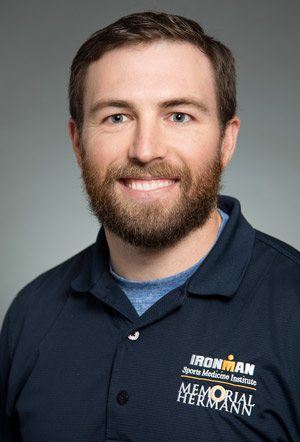 Chris is a Sports Specialist and Sport Performance Trained, Physical Therapist with Memorial Hermann Ironman Sports Medicine in Houston, Texas.
Chris completed his sports training and education with The University of St. Augustine, The Ohio State University, and University of Louisville.
His background and training are rooted in sports medicine and performance, hip and knee preservation management, and on-field sports care. He has spent time working with multiple orthopedic physicians and surgeons to develop post-operative protocols and procedures, and now works very closely with Dr. Alfred Mansour and the Hip Preservation Program within the University of Texas and Memorial Hermann Healthcare systems. He is currently an employee of the Ironman Sports medicine clinic with the Memorial Hermann and is involved in sports residency and internal administrative function. He also helps as an on-field responder, coaches Olympic lifting, and provides consultation and educational resources to local school sports.
His clinical interests are founded in sports care injury, pain sciences, and sports performance/reintegration. He utilizes up to date treatment concepts and tools, such as dry needling and kinesiotaping, to enhance athletic performance and re-integration. Chris lectures, mentors, and is involved with research/writing throughout the professional ranks. He has helped write educational content for multiple journals, books, and online learning material.